Udaya help you stay in and get connected!
The coronavirus pandemic has forced billions of people across the world to stay indoors and work/learn from home. People are consuming data for working from home, online learning, entertainment though OTT platform (streaming videos on platforms like Hotstar, Amazon etc.), video calls through various apps like Google meet, Skype, MS Teams and Zoom and relying more on social media and social networks to stay connected as we define what our new normal looks like.
The sudden surge in people being forced to work from home has increased the demand of broadband and mobile networks manifold. Since it is new normal that people are working from home, besides kids are attending online classes, other family members are spending more time in watching web series, mobile internet was not enough for most Indian families. People need to get wired broadband connection to meet their requirements. Wi-Fi connectivity has now become one of the most essential utilities for Indian households.
In today's connected home where 10+ devices are competing for network resources, reliable Wi-Fi connectivity, devices and data security are new concerns every day.
People are facing the following remote work challenges:
Home Wi-Fi equipment is old: No support for 5Ghz.
2.4Ghz interference: Microwave Oven/Cordless phones are creating interference.
Unreliable and low Wi-Fi signal strength in the home: Leading to lower levels of employee productivity and thus, business results.
Too many users: Home network contention with family devices leading to sudden dropped calls, choppy video conferences, and lagging collaboration systems.
Zero or very little home network security: Leading to a stronger likelihood of attacks on corporate systems and data, even with using VPN software.
Support: Corporate Helpdesk cannot support "home/ISP" Routers.
Range: Users are too far away from their router.
Setup: Setting up and maintaining a traditional wireless home network is daunting, even if you're tech-savvy.
As the people are stuck at homes, professionals are working from home and students are using online classes to continue studying. To help people stuck at home, Inventum has introduced udaya for Homes with one year free cloud subscription — a Wi-Fi system that helps both home users and companies to deploy an in-home corporate network for better quality, security, and support.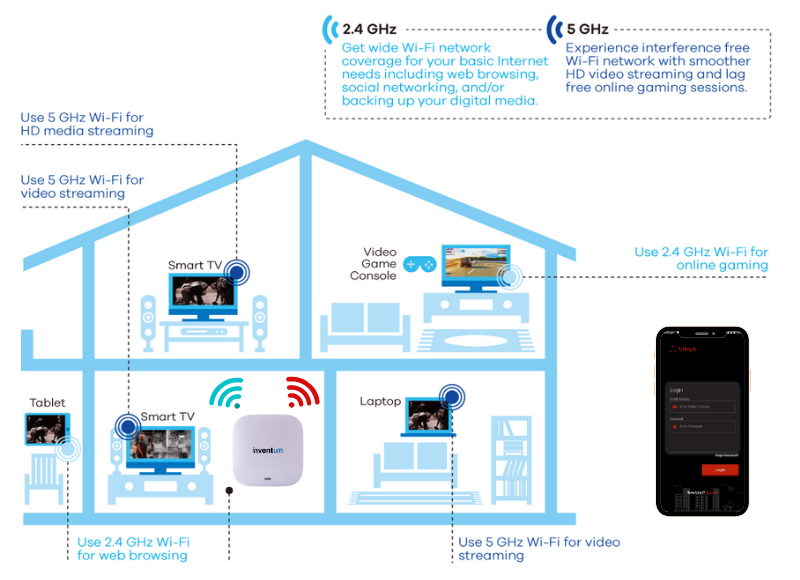 udaya provides a frustration-free way to access your Home Wi-Fi network. It delivers a consistently strong signal everywhere you need it and as your home and family expands, you can easily add more Access Points. It works with any internet service provider in the world so your ISP support will remain unchanged, and its simple app-based setup will get you up and running in minutes.
The solution is comprised of Access Points, Cloud Subscription and udaya Mobile App where:
Companies can co-manage employee work devices with udaya.
You can optimize your home network for improved productivity and a better work-from-home experience.
You are able to setup "secure tunnel" to compatible firewall/VPN, and you don't need to run VPN software.
You can manage your Home Wi-Fi from anywhere through udaya mobile app.
You can limit access to specific websites and control connected device access to the network.
You can create an isolated Wi-Fi network for guest internet access where guests can connected through fixable authentication (Mobile OTP/ Social login etc.)
You will have a centralized dashboard to show you connected users, their usage, audit, session logs, and more.
If you need more coverage? Just add more Access Points. There are no limitations. No matter how many points you have, they are all part of one seamless network.
You can set udaya up in minutes. People with little or no technical knowledge can installed it in minutes.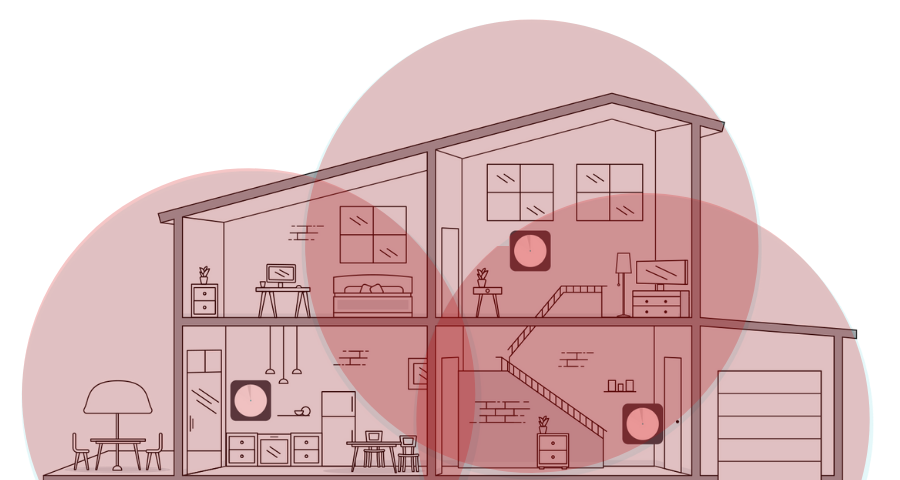 To learn more about the solution and how to take advantage of the 1-year free cloud subscription contact us.